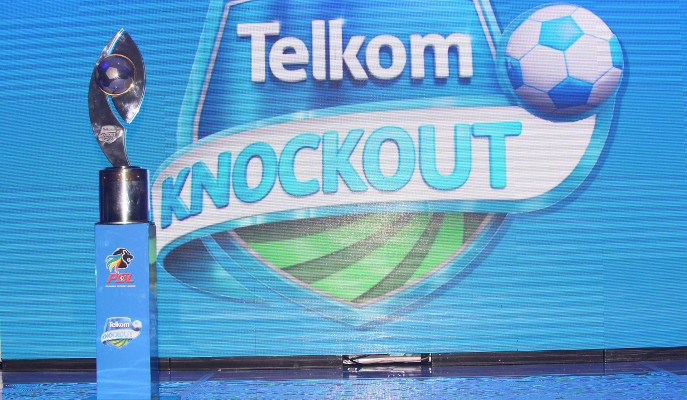 After an exhilarating opening round of the Telkom Knockout 2019/20 edition, the tournament shifts into high gear as the quarterfinals fixtures feature a derby that guarantees the demise of one of the Soweto giants and the narrowing of the contest for glory down to four teams.
While there's enterprising football on the cards on the field of play, Telkom has announced a series of high energy pre-match activations in Gauteng and KwaZulu-Natal to ensure football fans are part of the football frenzy.
AKA, DJ Tira and Igcokama Elisha are also set to electrify the Soweto derby at the Moses Mabhida Stadium on Saturday with pre-match performances.
The KwaZulu-Natal leg of the activations will take place in Kwa Mashu (Bridge Shopping Centre), Durban CBD (Workshop Mall and The Wheel Shopping Centre), Umlazi Mega Mall, Stanger (KwaDukuza Mall), Amanzimtoti (Galleria Mall), Pietermaritzburg, Phoenix, Ispingo (Ispingo Junction), Phoenix Plaza, Warick Avenue (Victoria Market Shopping Centre), Durban South Beach (Beach View Mall) and Pietermaritzburg (Midway Mall).
In Gauteng, football fans will catch the wave in Soweto at the Dobsonville Mall and Moja Café. Festivities will take place between Thursday, 31 October and Saturday, 1 November 2019 in both provinces.
Besides celebrating football, fans will be met by fun activities including a tricky but prize-rewarding penalty shootout, rub shoulders with legends Lucky Lekgwathi, Phumudzo Manenzhe and Siphiwe Mkhoza and will put themselves in line to win instant prizes in cash, smartphones and devices.
Telkom is also running a nationwide competition where supporters have the chance of winning a share of R1 million in daily cash prizes every day until the last day of the tournament by predicting the score of the upcoming fixtures.
"The TKO is very much a supporters' tournament and we're involving them more in the game beyond cheering from the stands and couches," says Miss Gugu Mthembu Executive Brand and Product Segment at Telkom. "The round of 16 matches kept a lot of supporters guessing on which teams would advance to the next stage with half of the matches decided by penalties. The quarterfinals are just as tricky because the games could go either way which makes for a tricky prediction for fans."
By simply dialing *123#, purchasing a Mo'nice bundle and predicting the score, TKO fans stand a chance to win instant cash prizes every single day.
The competition is open to existing and new customers that purchase and activate a new prepaid Telkom SIM card.©
SOURCED FROM THE PSL WEBSITE.