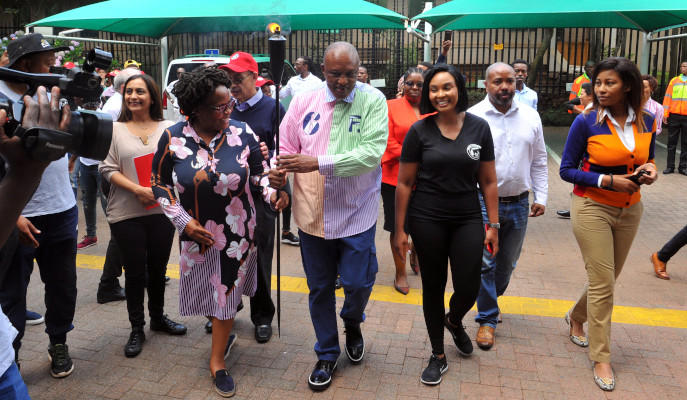 The Premier Soccer League Chairman, Dr Irvin Khoza has urged South Africans to adopt a more active role and show commitment in the fight against gender-based violence and children abuse.
He pledged his and PSL support in the fight against gender-based violence and children abuse. Dr Khoza made his commitment during a march organised by Million Women March – an organisation that advocates against gender-based violence. The PSL Chairman also pledged R500 000 to the organisation.
"As a man' it's a challenge and a call to all the people of my kind that we cannot be bystanders and not participate in making sure that we add the voice' and making sure that even those people who are perpetrators who don't watch television or use social media can hear us and feel us'" Dr Khoza said.
The PSL Chairman made a passionate plea to Africans to return to the values of ubuntu and raise levels of consciousness in our communities in the fight against women abuse.
"As a country, it looks like we have lost our values. I think this is the bigger conversation that we need to have: how we can return to our values. Football, as the biggest sport in our country, has a responsibility to add it's voice but it doesn't end there. People cannot just meet and talk – there must be a commitment to return to the values and to teach our kids not only academics but to instil societal values."
As part of the campaign, the organisers of the Million Women March brought a relay torch to the PSL offices.
CEO of Million Women March Lucy Theledi said: "We have been knocking on doors' all of them closed. Why? Because we're carrying a very powerful concept that is seeking to bring change. Change that our country is not ready for. Because we are harbouring this monster' and we do not want to talk about it. So we feel that we should turn a blind eye."
"We thank the PSL and in particular Dr Khoza for listening to us and giving us this platform. We are forever grateful for the opportunity."
SOURCED FROM THE PSL WEBSITE.