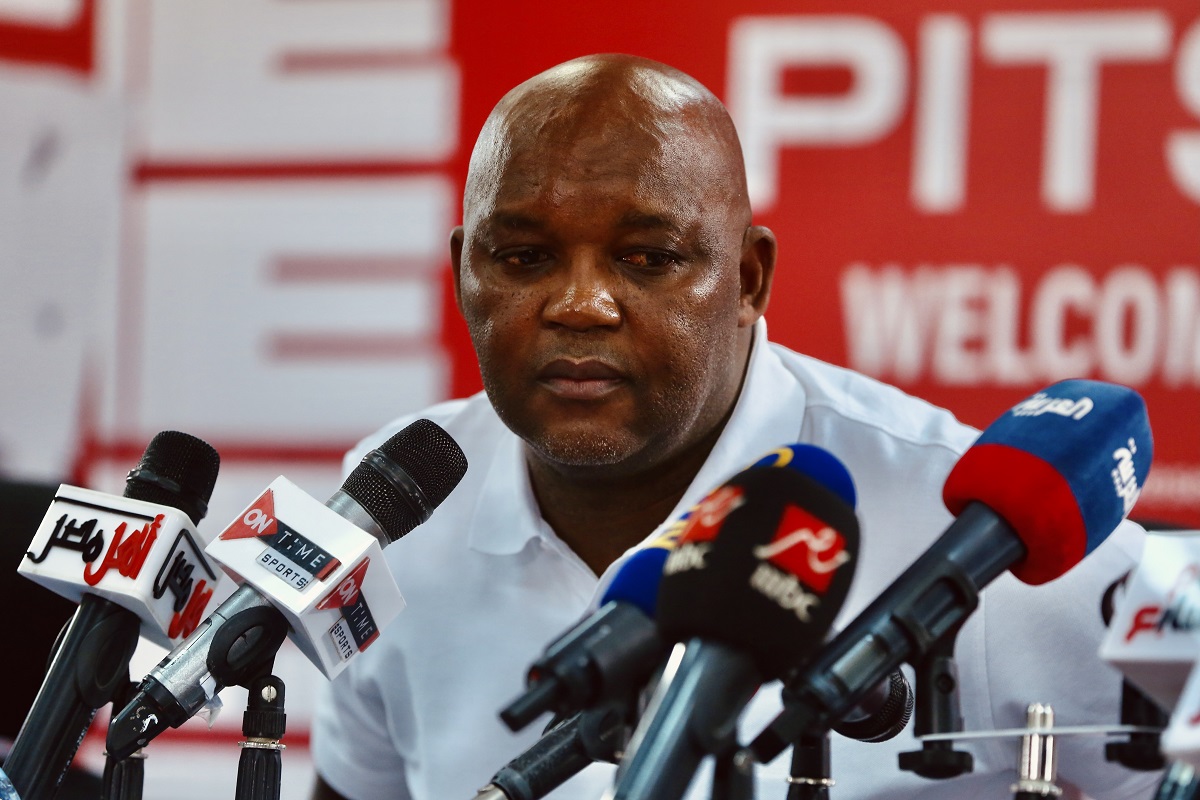 South African coach Pitso Mosimane, Al-Ahly coach, expressed his happiness with coaching the team after contracting with the club for two seasons, explaining that training Al-Ahly is a great honor, making him feel proud of this very important step in his football career.
Musimani thanked Mohsen Saleh, head of the planning committee, and before him Mahmoud Al-Khatib, president of the club, for their great confidence in him, and a contract with him to train Al-Ahly .. the Century Club in Africa.
He continued during the press conference on his presentation to the media: "I attended to train Al-Ahly and I have many experiences I gained from playing against Egyptian clubs such as Al-Ahly and Zamalek in the African Championships, explaining that he knows well the size and value of Al-Ahly club, as it is the Century Club in Africa."
And he continued: "It was difficult to leave Sun Downs, who I trained for 8 years, and to agree to train Al-Ahly, but this step was like a dream of my dreams .. So I did not hesitate to accept Al-Ahly's offer. This ancient club enjoys the full respect and appreciation of everyone in the African continent. ».
He continued, "I would like to convey the message of the President of the Sun Downs Club, as he was very happy with my appointment as technical director of the Horn of Africa Club, and many South African fans congratulated me on this giant step.
Story sourced from the Club's website.