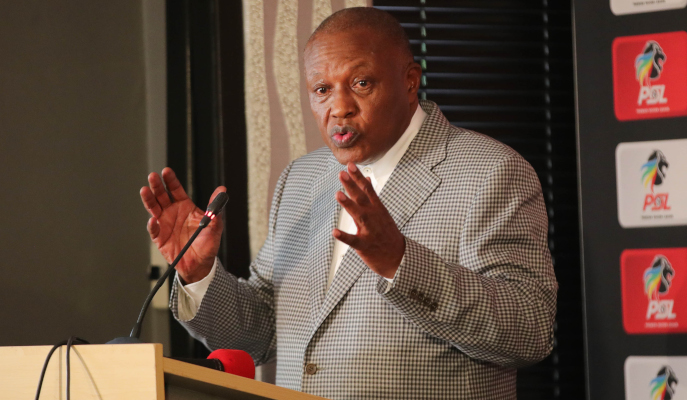 The Chairman of the League, Dr. Irvin Khoza, today announced that the Executive Committee had resolved to immediately postpone all matches under the auspices of the League until further notice. The decision was taken in light of the impact of COVID-19 (coronavirus) and the advices of the South African government.
The decision impacts all Absa Premiership and GladAfrica Championship fixtures which are postponed until further notice. The Executive Committee also resolved to discontinue the 2019/20 MultiChoice Diski Challenge season with immediate effect.
Dr. Khoza said: "Following the announcement by the State President last night prohibiting gatherings of more than 100 people, the League convened an Extra Ordinary Executive Committee Meeting this morning to discuss the impact of the announcement and the way forward. We have been following developments around the coronavirus closely – both in the country and internationally. It is important that football plays a responsible role in this situation to ensure that we don't make things worse. We have to take decisions that are in the best interest of not only football but also the nation. Life is very important above everything else. We appeal to football supporters and South Africans to adhere to the measures announced by the President."
The League has called an urgent Board of Governors meeting (all the 32 member clubs of the League) on Thursday, 19 March 2020 to consider all options there may be in this difficult time so as to best protect the rights, interests, and health, of professional football, its clubs, players, commercial partners, supporters and of course South Africans generally. The League is engaging various stakeholders including government in this regard.
Supporters who have already purchased tickets to matches that would have taken place this week and/or on the coming weekend are advised to retain the tickets. Further advices will follow in this regard.©
SOURCED FROM THE PSL WEBSITE.